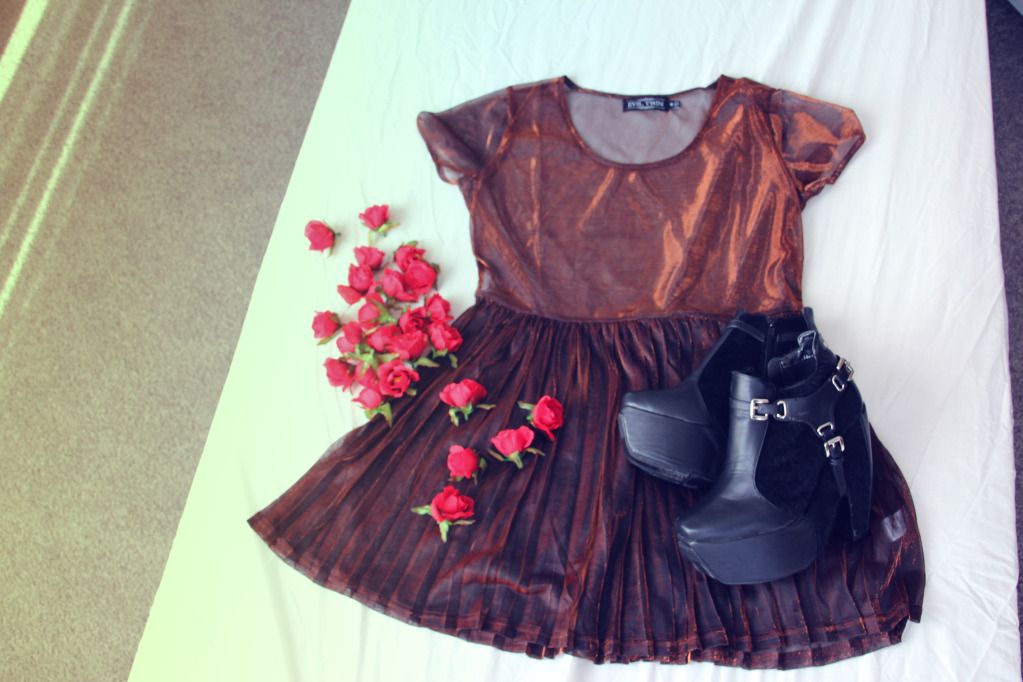 Sooooooo, i got into week 3 for the INDULGE CLOTHING BLOGGER COMPETITION!!! Thanks to all you people who voted for me for the first week (': !I COULDNT HAVE DONE IT WITHOUT ALL OF YOUSS <3
Anywaysss, i got this see through dress from INDULGE CLOTHING for my second outfit for the competition. It looks kinda metallic and black. When i first got this in the mail yesterday, i got into a shock cause if you know me well enough, THIS IS DEFINITELY NOT SOMETHING YOU'LL SEE ME WEARING.
I never wore something sooo erm.... how can i explain this??? COLOURLESS?? I literally felt like i'm dressing up for a funeral. When i first got this i seriously didnt know what i should pair it with BUT after hours of experimenting it with different kinds of prints and textures, i came up with this. Nothing actually inspired me for this oufit, i kinda just went with the colour scheme and since i have nothing dark, i kinda just raped my sister's closet.... HAHAHAHA
Despite of everything, this see through dress is actually perfect for alot of occasion tbh. If i really have to wear something dark, you'll probably see me in something like this, cause you know, it has like a little bit of shine to it which makes it not look too boring. Plus i personally really likes the metallic feeling it gives.
The material of this dress is really nice as well, it looks sheer but it is actually really stretchy! not that it even needs to be stretchy for anyone to wear it.
OKAY ENOUGH OF ME TALKING, cause i seriously have like no idea what i'm talking about...
SOOOOOOOOO, ENJOY THIS KINDA GORILLA-like OUFIT OF MINE! come on, you have to agree that i kinda look like KINGKONG here.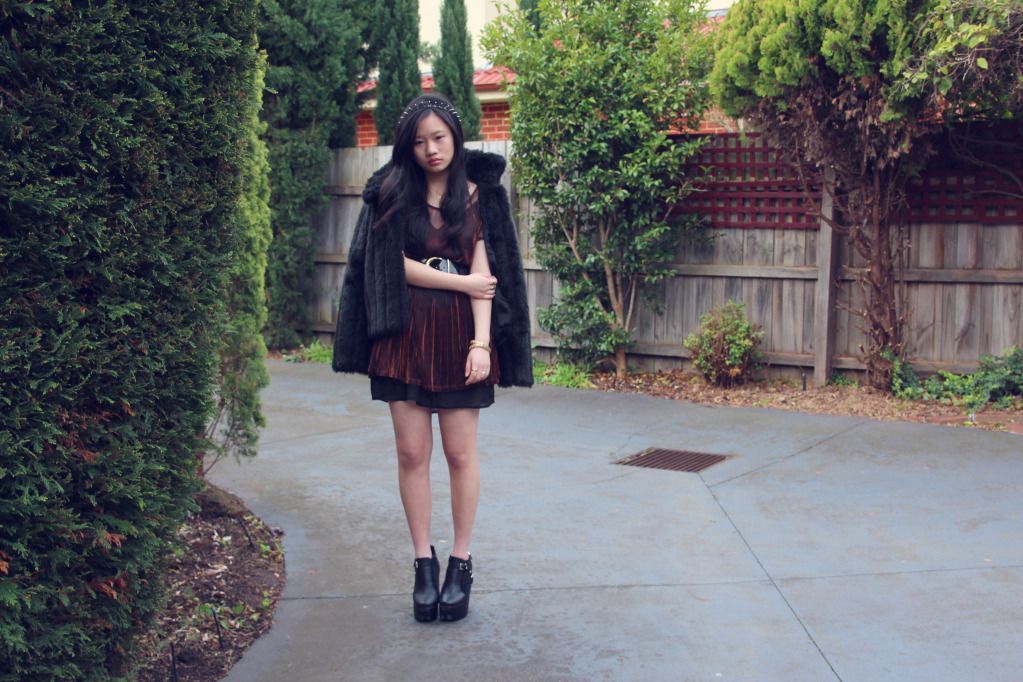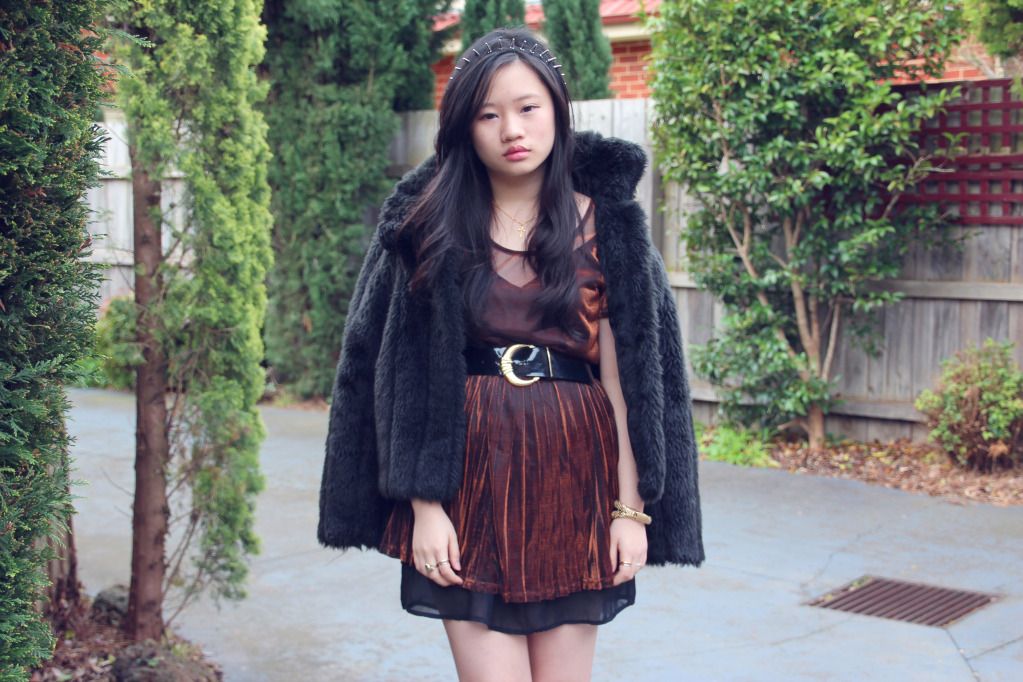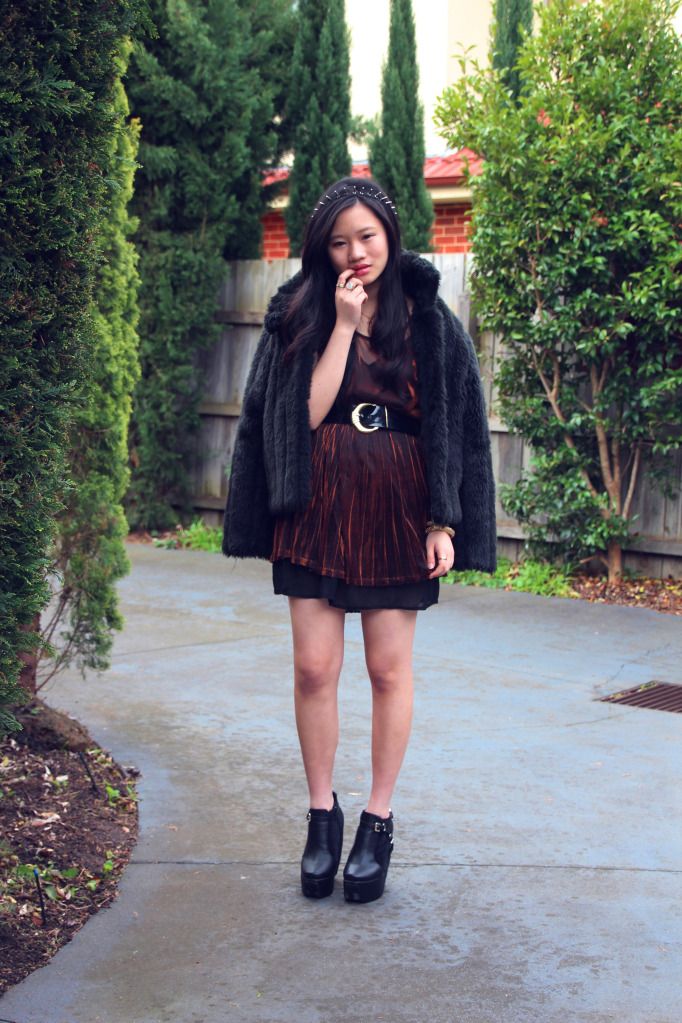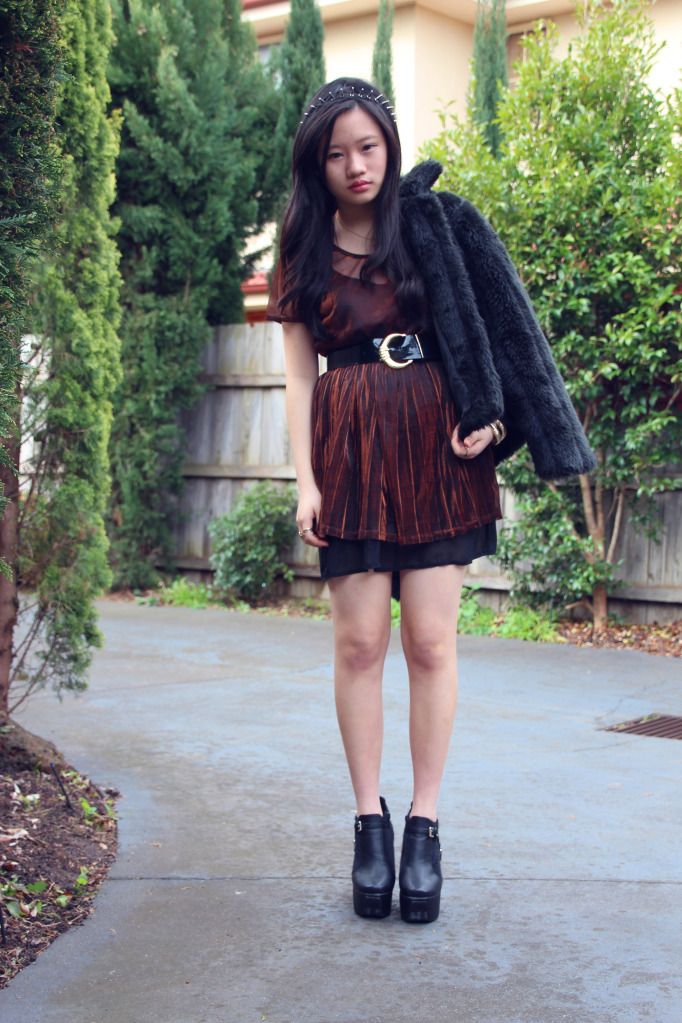 wearing :: see through dress from EVIL TWIN :: wedges from G-MARKET.COM :: fur coat from LOCAL THRIFT STORE ::
BEFORE I END THIS POST, i will just like you guys to vote for me on the INDULGE FB PAGE! thanks and hope you guys have a nice weekend!!! (: