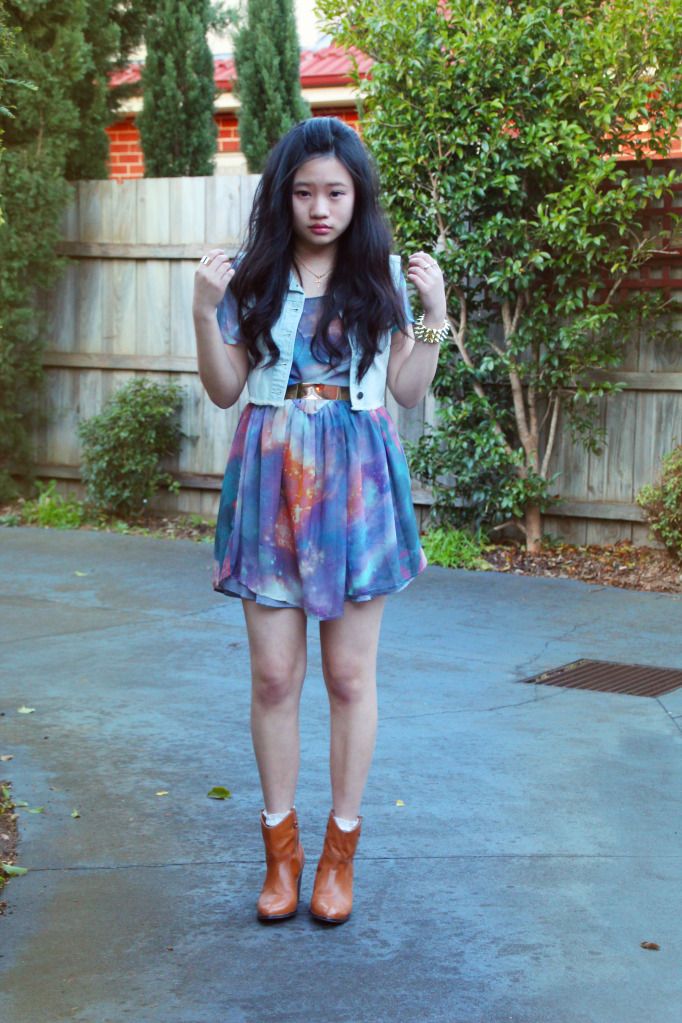 Hey guys! So how was your week? tbh mine was pretty bad cause i just realise that we're now halfway through term 3 ): sighhhhhh
OKAY, just a heads up, this is gonna be a fairly short post because i seriously have nothing to blog about but i have to cause of this indulge clothing competition and yes i got into week 4! again, THANKS GUY I COULDNT HAVE MADE IT THIS FAR WITHOUT ALL OF YOUS! <3 LOL (lots of love). It's 10p.m right now and i'm cold and tired so lets just get this done and over with. hehehehehehehehe.
SOOOOOOO, for week 4 indulge clothing sent me this gorgeous galaxy dress by EVIL TWIN and eventhough it's again something that you wont usually see me wearing i have to say, i absolutely adore this dress.
I have always love them galaxy prints, i reckon any kind of galaxy print garment is perfect for whoever wants to bring some edge into their outfit without being too over the top.
I paired this dress with a gold belt that i got from Ebay a year ago i think? bahh i cant remember :L okay i added the belt because one the dress was a little long and two it was really wide and droopy as well and i also added a denim vest on top to sort of break the galaxy print that was going everywhere, if that even make sense. Okay it doesnt , but it did in my head i promise! Please forgive me if you have no idea what i'm talking about because like i said before, i'm cold and tired ): Nothing actually inspired me for this outift but for some reason after i add in this pair of boots form ASOS, the outfit sort of in a way make me feel like a cowgirl. I DONT KNOW WHY, probably because i dont usually wear denim and boots and they are usually associate with cowboys and such.
Oh gosh, i just read through what i wrote and it doesnt make any sense at all.... but oh well, i'm simply far too lazy to rewrite it. OKAY i lied this turned out to be a pretty long post.. I better stop typing before i get out of control.
SO in the end i just want to wish everyone a pleasant weekend and for my fellow malaysian friends that are currently on their term break a happy holiday, miss you all so much (': ! PLEASE TAKE ONE SECOND TO GO AND LIKE MY LOOK ON INDULGE CLOTHING'S FB PAGE WHEN IT IS UP. it would mean the world to me! (: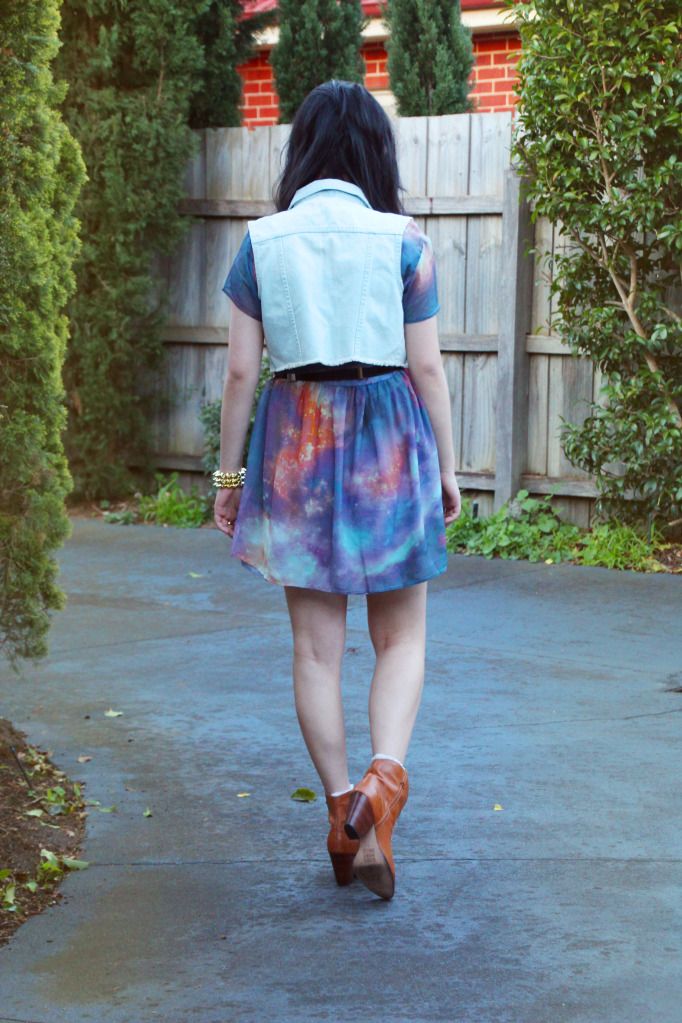 '
xoxo BRENDA THE RIDINGHOOD