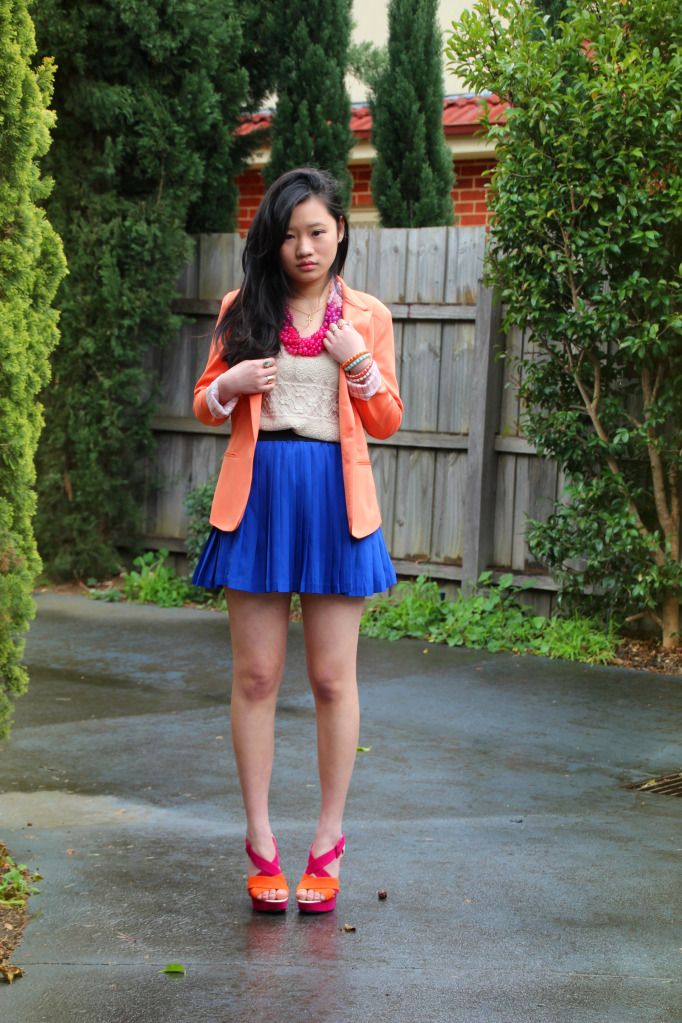 Okay, before i start anything i would just like to thank all of youS who voted for me on the past few weeks of the INDULGE CLOTHING competition. (: and guess what? ........................
I GOT INTO THE FINALLS (:
So this week, all of us (competitors) was sent a different pair of shoes each and this is what i got.
ATTENTION :: NEW KICKS ALERT!!!!!!***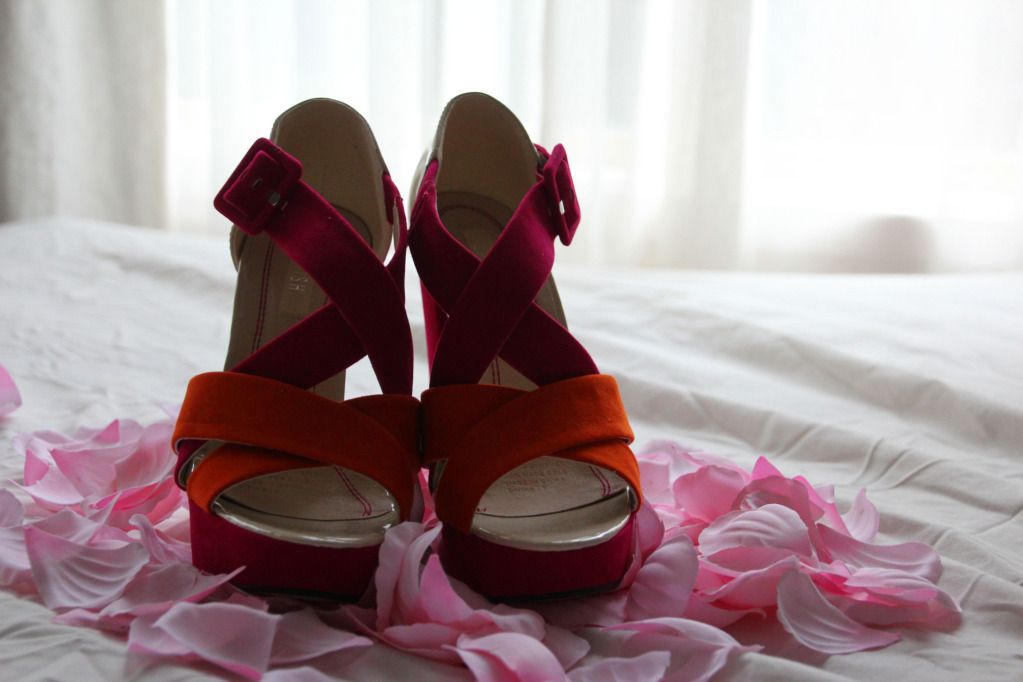 YES. when i got these babies by LAVISH in the mail yesterday i thought to myself, "This has gotta be the best thing they sent me so far <3 and i'm gonna call you ALICE and you're gonna be my bestfriend!!! That is until i find something else to replace you" hehehehe .
I wish someone was there to record my reaction when i saw the shoes so you guys can see just how excited i was. ARGHH i just cant get over how pretty the shoes are, it is so colourful and just what i need in my closet! These heels are seriously perfect for any occasion, if you're going on a girls' night out, all you need to do is to chuck on a little white cocktail dress. A casual day out? no worries just put on your favourite pair of jeans and a sheer button up with this pair of babies and you're good to go!
I promise you this pair of heels will make any of your outfit pop!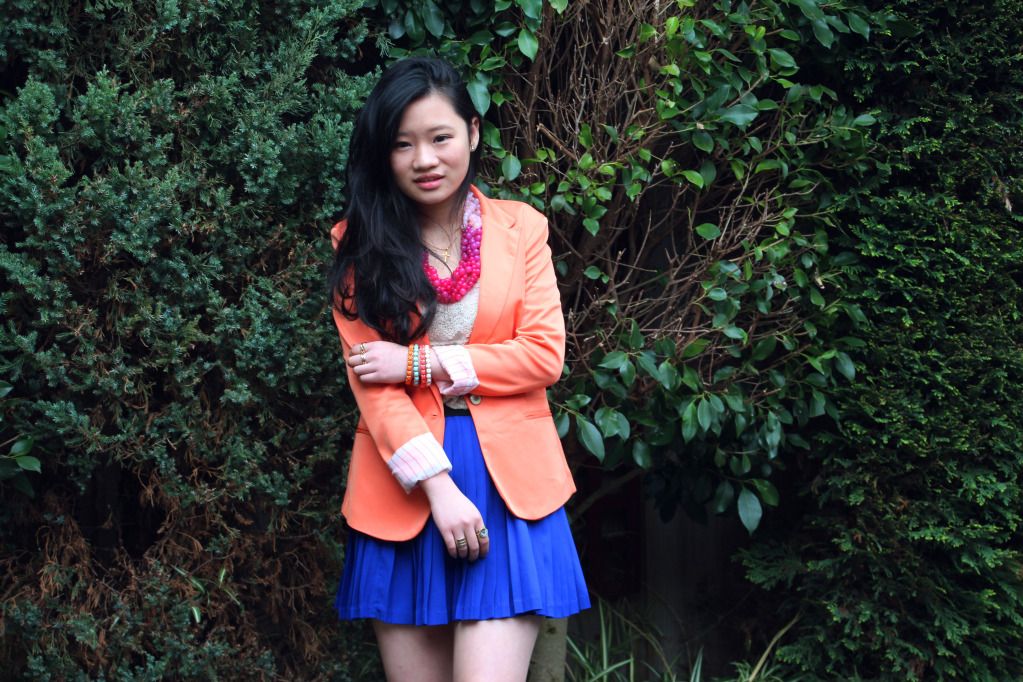 Nothing inspired me with this outfit , i kinda just went all out with the colours. You know me, i'm all about colour. I'm always like " when in doubt, take the colours out!" (;
OMGOSH that was so lame........... i should stop and just let the photos do all the talking.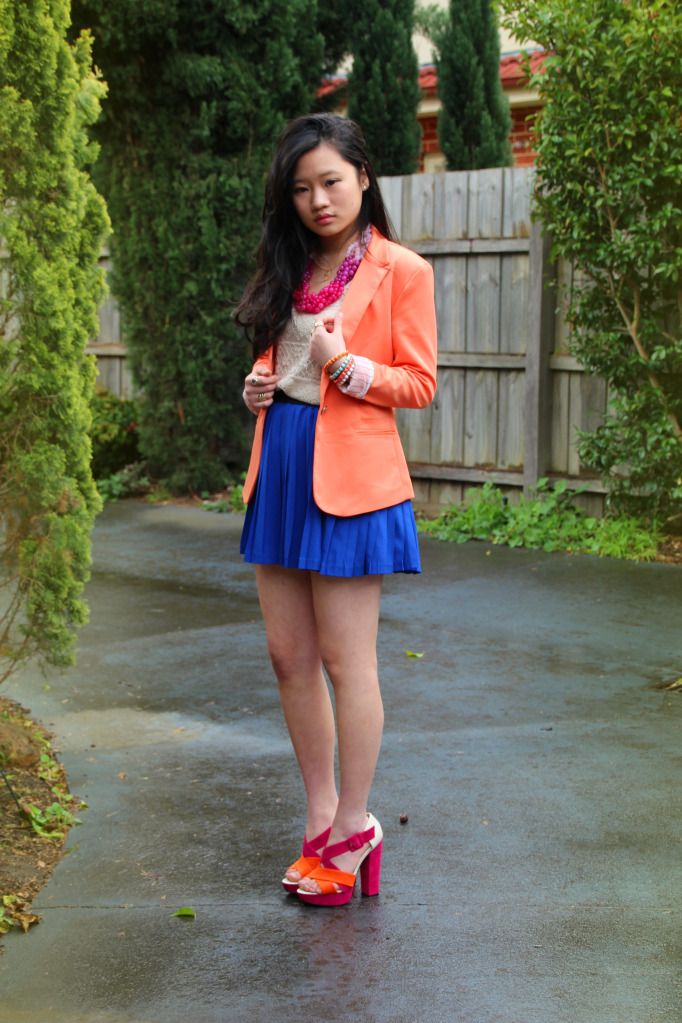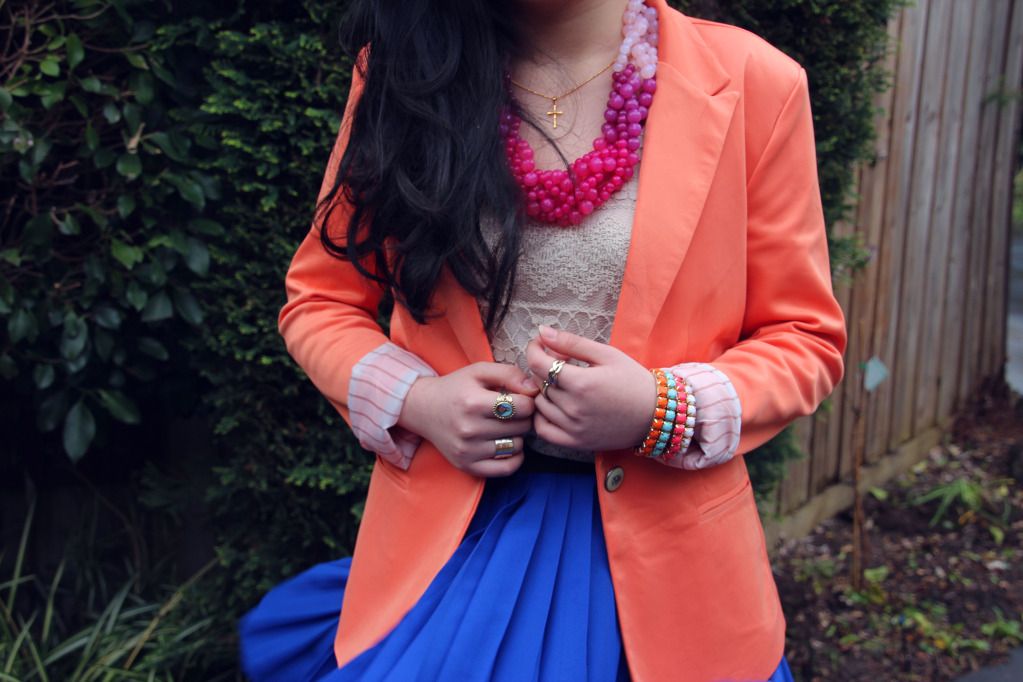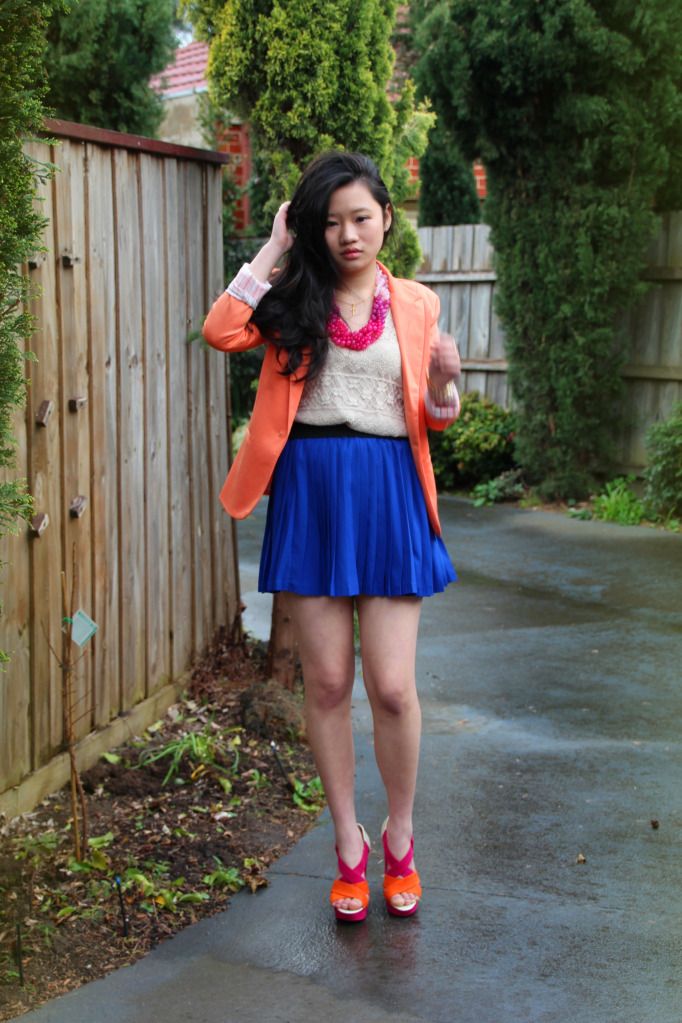 wearing:: colour block heels by LAVISH from INDULGECLOTHING :: skirt from OVERSEAS :: lace top from VALLEYGIRL :: orange blazer from EBAY.COM :: necklace from SPORTSGIRL
dont't forget to go to INDULGE CLOTHING's fb page and vote for my look by liking the post that they'll be posting on their wall.
HOW TO VOTE??
well just like the post like how you'll usually like a status (:
thank you all so much for reading and hope you enjoyed meeting my new bestfriend, have a nice weekend!