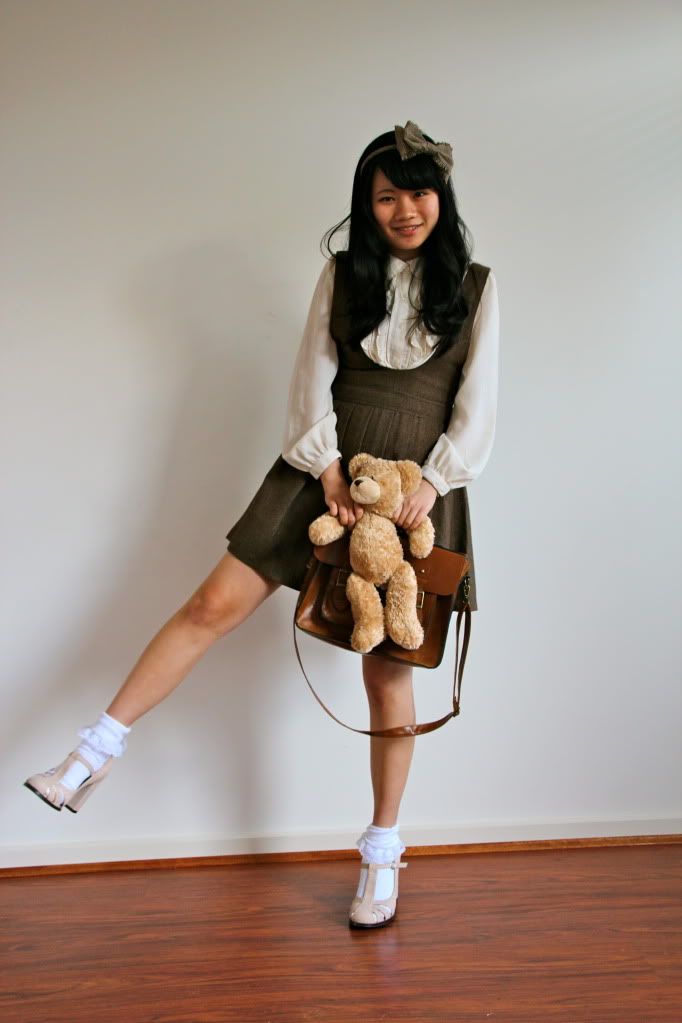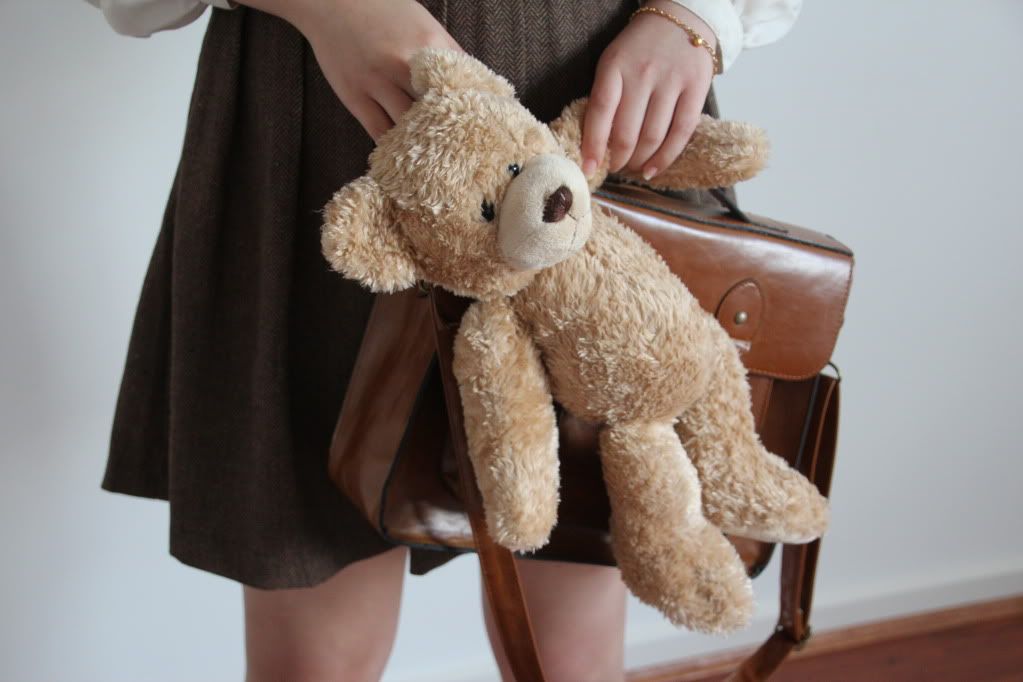 wearing: cream shirt from (dip drop), skirt and t-bar heels from (ASOS)

OH MY, i haven't update this space for ages, where do i start. 2012 has been a pretty busy year, especially since i'm in year 12. This has actually been one of the most productive four months of my young life. It's been full of events outside and inside of school but sadly i didn't take any photos because i'm just simply too lazy to i didnt bring my camera along.
The only reason i'm back is because i'm on my term break!
YAYAYAYAYAYAY i love holidays :) This isn't going to be much of a relaxing holiday tho, it's going to be more like doing school work at home instead or school.
ANYWAYSSSSS,
I'm turning 17 in like a day. (: YAYAYAYYAYAAY not.
I am actually not looking forward to it. WHY?
1.) because I'm simply afraid of the idea of growing up.
2.) I'm not a very big fan of odd numbers.
I've hated odd numbers for as long as i can remember, especially the number 7 :L I remember how i dislike the fact that i was born in the year 1995 and wished that my name is APRIL and was born on the 94 instead so i can be APRIL born on the 4th of april 1994.
sighhh. i guess i'll just have to live with it for another year.
so i guess for this holiday i'm just gonna study for my mid-term which is in like exactly 10 weeks from now with my lion pencil case RayRay, bundle up in my bed and read a book ( haven't read a good book in ages) and maybe take some photos to make a new blog banner that i've been wanting to make for a pretty long time.
so you better start looking forward to that C:
OH! and before I forget, HAPPY EASTER GUYSSS! hehe (: